Hemp Market Product Review
Hemp Market Report Product Review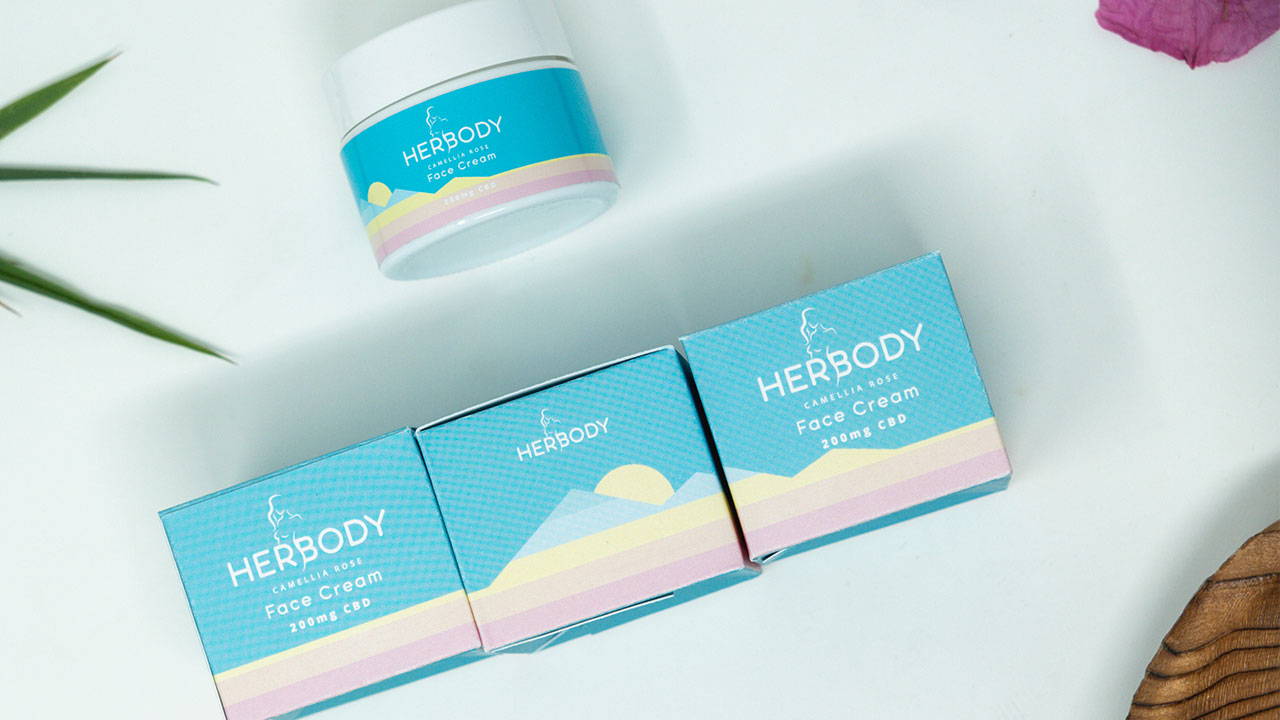 Hemp Market Report Product Review
Originally published on Hemp Market Report
After suffering for years with acute eczema (and the bullying that accompanied it, as her troubled skin was stigmatized with behind-the-hand whispers of "look at her body"), HERBODY Cosmetics co-founder and Chief Science Officer Hardip Kalsi were inspired to create a line of skincare products to celebrate "her body" and empower women to embrace their unique beauty.
HerBody Cosmetics draws from the healing and beauty traditions of North America, Africa, and India, incorporating sustainably grown and harvested CBD into vegan, all-natural products that Kalsi refers to as "triple bottom line skincare". HerBody has attained the Envirocann Certification for its products, which ensures that Best Management Practices are used to grow and process cannabis ensuring environmental stewardship and compliance to local and state regulations. Envirocann also certifies hemp CBD products as well in addition to cannabis.
I sampled the Camellia Rose CBD Face Cream, with 200mg of CBD per jar. The texture is silky if a bit waxy, and the camellia rose scent fresh and wears well. I applied the cream at night and also in the morning under sunscreen. Even in the mid-Atlantic summer humidity, my skin tends towards dry, likely because I am over forty and turn on the air conditioning at night in order to sleep restfully. The cream did not absorb fully into my skin upon initial application, possibly because it contains shea butter which works great on my body but can be too heavy for my face. Still, by the time I was ready to lay my head on the pillow, my skin felt moisturized yet not greasy. The next morning, I noticed some tightness and unresolved dryness around my mouth and eyes though I'd slathered on the cream liberally, which indicates that the cream did not provide an adequate protective barrier for a seven-hour snooze.
I did find that HerBody's Camellia Rose face cream wore well under my daily sunscreen (an all-natural, mineral-based formula that can also exacerbate dryness if I don't moisturize first) despite not being quite up to the task of protecting my skin from the drying effects of air conditioning. Someone younger or with oilier skin may find it just the thing for their nightly skin regimen. Falling asleep with the lovely scent of camellia rose was a definite plus, and I only regret that my sunscreen covers up the fragrance. With HerBody's clean ingredient pedigree and Envirocann Certification, I would certainly be interested in giving some of their other products a try (I've got my eye on the Coconut Rose CBD Face Cleanser), but will be sticking to daytime use when it comes to the divinely-scented Camellia Rose Face Cream.